30 August 2016
Today China women Paralympic basketball wheelchair team will begin the Paralympic Olympic journey from Beijing.
The attachments are the group photos of China team. We wish China Paralympic Olympic team and New Zealand Paralympic Olympic team to improve the performance and win the medals in the Sept. with the supports from Invacare sports wheelchairs.
Please kindly keep noted the athletes dressed in Invacare T-shirts are in the daily meeting.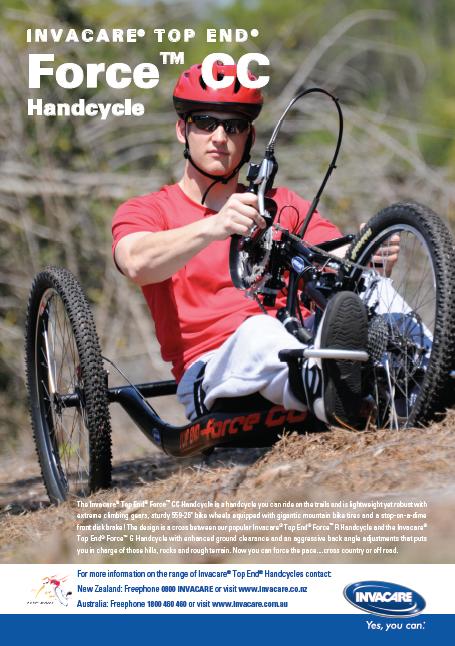 16 August 2016
The Top End Force Cross Country The design is a cross between the super popular Invacare® Top End® Force™ R Handcycle and the Invacare® Top End® Force™ G Handcycle with enhanced ground clearance and an aggressive back angle adjustments that puts you in charge of those hills, rocks and rough terrain.
For orders, more information or to arrange a demonstration in Australia please contact Customer Services on 1800 460 460 or your local Invacare Territory Manager.
Pages